Emerging from the poisonous fog of 2020, a new entry in the fabled genre of 'hard-to-pronounce-wave' pioneered by German titans Einstürzende Neubauten rears its head defiantly in the face of isolation.
The project of the indefatigable Kieren Hills (Dark Horse, Death Church, Many More) Schkeuditzer Kreuz is one human and some machines, making noise, in the face of it all.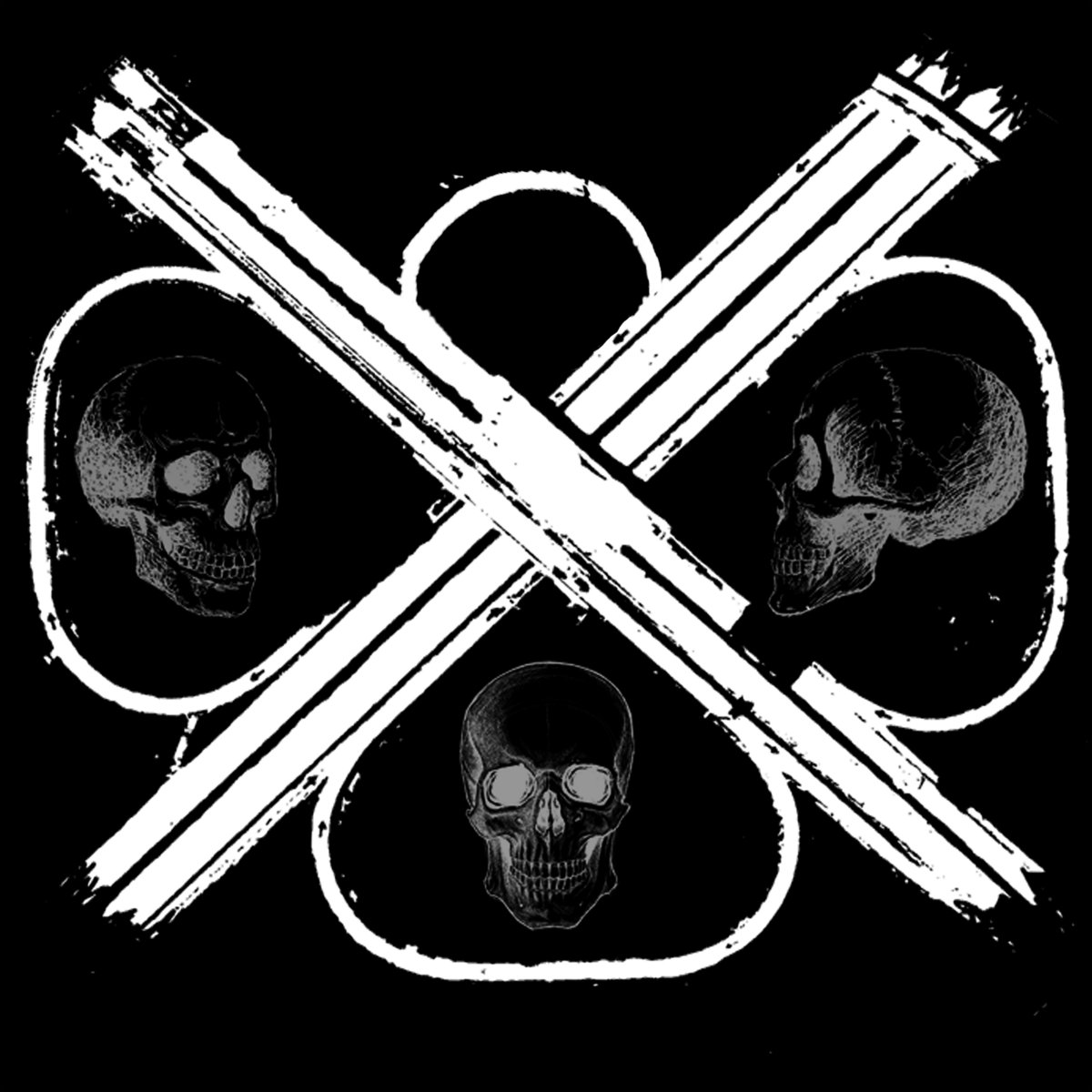 "Live electro-industrial punk created out of the wreck of the plague year twenty twenty. The human element of SK has been playing stringed instruments in punk bands since the days when the world had happiness and hope. Since the decline there has been a building of greater affinity with machines making the creation of SK inevitable.
The name Schkeuditzer Kreuz comes from a motorway intersection between the A9 and the A14 in Sachsen, Germany – the sign for which was glimpsed out the back of a moving vehicle while escaping Leipzig many years ago. The sound and feeling behind SK is based around that signpost".
Abrasion is the intent here. By dragging the native sound of synths through a minefield of broken glass, distortion and field samples, SK create a soundscape that is entirely evocative of the conditions that conspired in its creation. Harsh vocals are spat atop this sinister mechanical bedrock, lending a brittle punctuation that further unnerves as it pressures the listener into embracing the atmosphere being seeded. Despair and hopelessness morphing into a strange defiance, in a fashion that again mirrors the genesis of the project itself.
Not content with the solitary lot of many such projects, Kieren is dragging this beast onto the road, nudging it to slouch towards Bethlehem throughout the month of March. As in his 'more ketamine than ecstasy' take on electronica, his punk sensibilities shine through here.
A DIY run that encompasses whichever pockets the plague will proffer – despite his protestations, I detect no hopelessness in this endeavour.
SK's debut offering 'Give Me Nothing' is available now on digital release and limited edition 12″ vinyl.
Catch the tour at the below dates.
Andi Lennon