Feet firmly planted in the proud tradition of their maudlin Melbournian antecedents, Pigs of the Roman Empire clamber out of your speakers with a smouldering, moody take on post-punk that shoulders a uniquely antipodean twist on their debut EP 'Seasick'.
This close-cropped quartet of serious young men waste no time in hoisting their banner with the shimmering opening notes of 'Distressor' as they tilt and curl, cushioned in pillows of reverb, before laconic vocals drift in with tales of swimming pool eyes and a smoky accented drawl reminiscent of Mark Seymour's early work with Hunters and Collectors.
Muscular bass and sparse snare punctuation lay the bedrock for a chiming second guitar to add a layer of insistence as they gather pace, the vocals pleading and earnest as the track continues to build, joined by a droning e-bow and more scathing layers of guitar whilst the protagonist twists anxiety into literary shapes.
It crests, then falls away again, leaving space to breathe as the bass bounces with a thud, and the e-bow alarm wails its lonely mantra, drifting away defeated.
Second track 'Processor' rolls on motorik toms with an almost martial flair that coasts atop bass arpeggios recalling early Cure and Joy Division in their tandem hypnosis. Frayed chips and slivers of melodic guitar are scattered almost carelessly and with sparse restraint before rising to accompany the bass again, then parting with a gentle flourish.
Vocally and lyrically this plumbs further bum-out depths, the angst of bedrooms walls and well-thumbed, nicotine-yellow penguin classics enunciated with a classic near-croon. The facade has to crack though, and by the fourth minute the collected torment is spun outwards as the highlight of the whole EP arrives in a blistering denouement that turns the rhythm on it's head and heaves rusted barbs of Rowland S Howard guitars at imaginary persecutors. Less victim and more vitriol, this bit fucking rules.
The EP's title begins to stake its claim to context on woozy instrumental piece 'The Space Between all Things' as it sways on a languid tide that is part 'Lost Wishes' via Mogwai, performed beneath a canopy of wilted eucalyptus trees. It throbs insistently and waltzes lazily all at once, seemingly only to surrender just as its blood is up.
This brief expedition rides home on the intriguingly titled 'Goat and Crab', a duet that sees guest female vocals arrive to share a story of ugly love, goats and crabs, horns and pincers, featuring a line ripped straight from Rowland's Dead Radio, revealing their influences in unabashed fashion before building to a crescendo as if in exorcism of that particular ghost.
An abrupt, pin-drop finale leaves us wanting more.
Immaculately produced throughout, this is a rich, vibrant slice of melancholia that truly excels in it's first half and shows boundless promise for whichever pastures these porcine historians choose to explore next.
Bring on the album.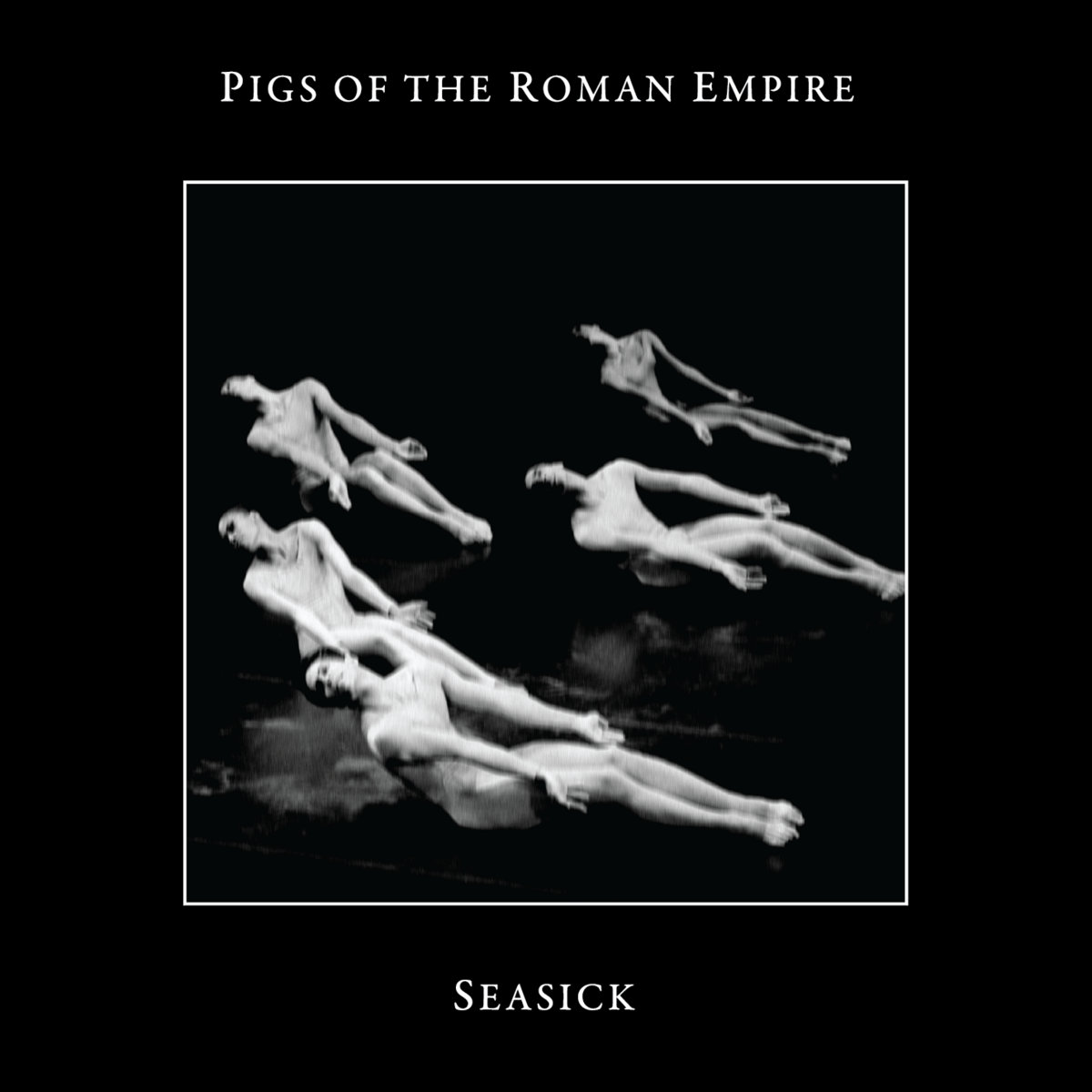 'Seasick' is available for pre-order here.
Andi Lennon